Welcome to visit us at IDS 2023 Dental Expo
2022-10-13
Dear old friends and new friends, we have great news that we can't wait to share with you!
Our booth and schedule for IDS are finally confirmed!
We are so excited that after two years we will finally be able to meet you at the exhibition!
We welcome you to stop by our booth in Hall 4.1, B044 during March 14-18, 2023 to catch up and get to know our new handpiece!
Don't miss the gifts and surprises we have prepared, see you there!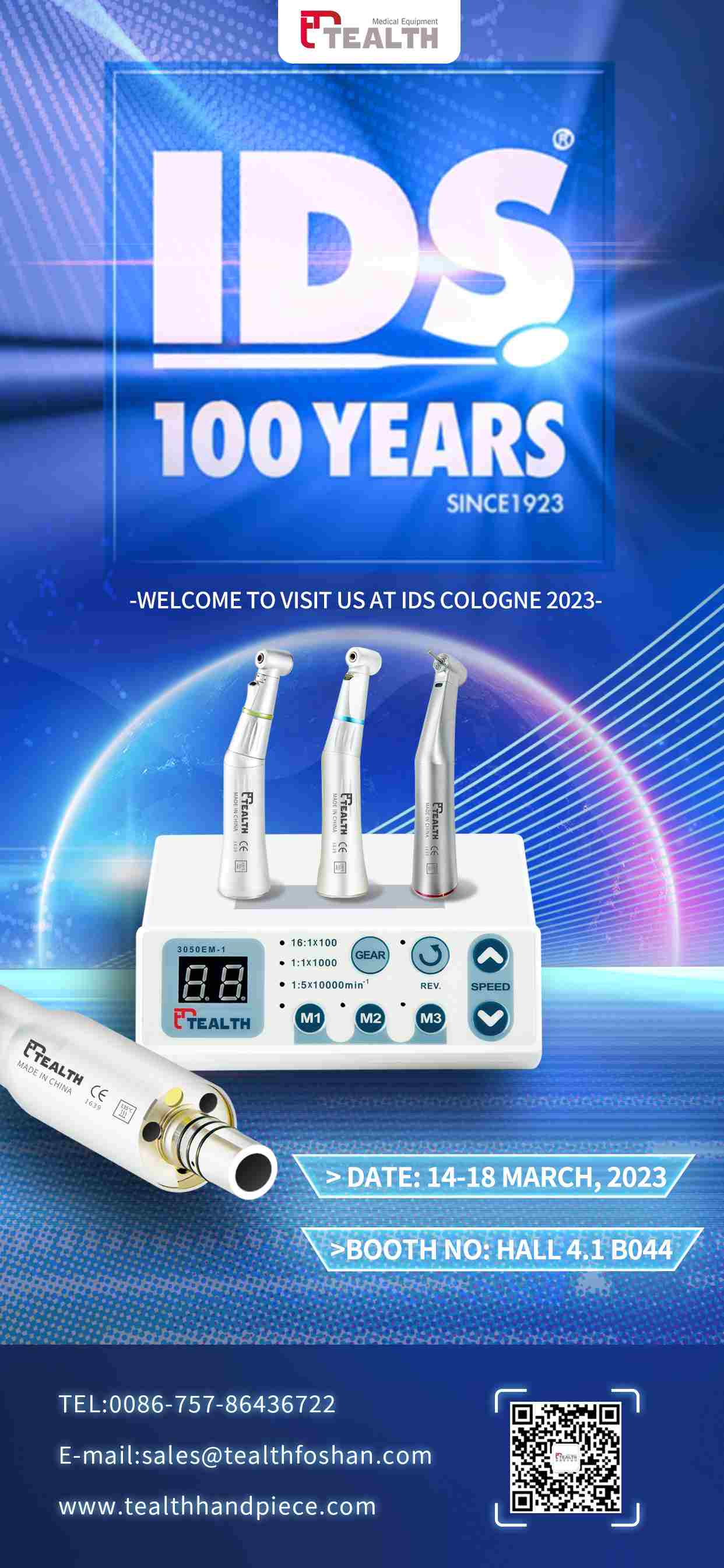 #Tealth #Tealthhandpiece #handpiece #dental #dentalequipment #madeinchina #dentalfactory #dentalequipmentsupplier #dentalsupplier #dentalexpo #dentalexhibition #IDSCologne #internationalfairs