1:1 screw type prophy contra angle
Brand: Tealth
Product origin: China
Delivery time: Within 3 working days after payment
Supply capacity: 100,000pcs/year
Tealth 1:1 prophy screw type low speed contra angle dental handpiece, used in dental polish.
Prophy Screw Type Head for NSK E-Type Contra Angle.
Download:
1:1 screw type prophy contra angle
Product name: Tealth 1:1 external irrigation prophy screw type contra angle
Order Code:
Gear Ratio: 1:1
Water spray: External irrigation
Chuck type: Screw
Bur size: Screw prophy cap
Light: Non-light
Motor connector: E-type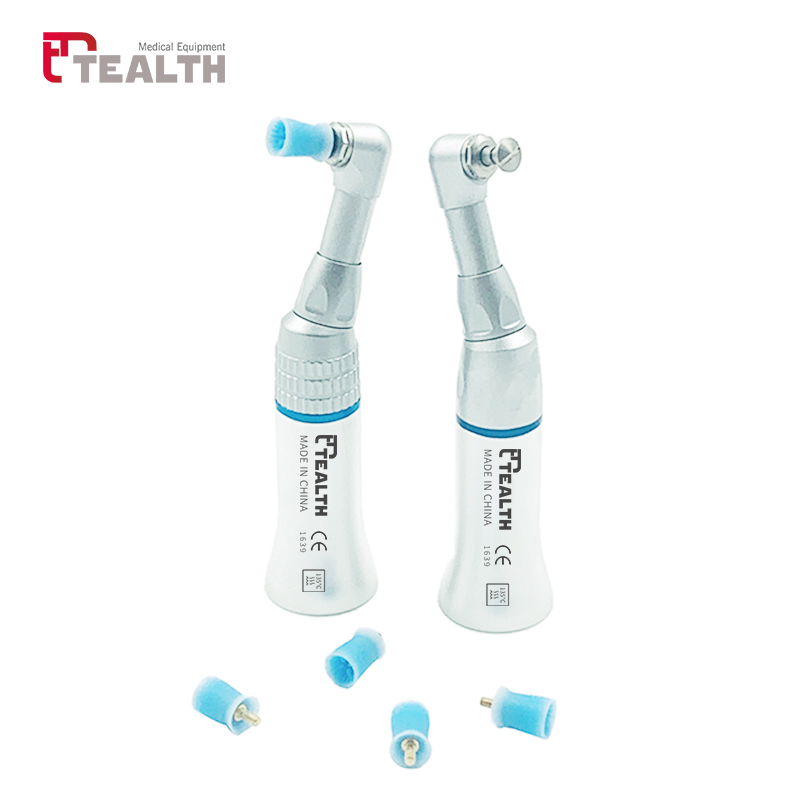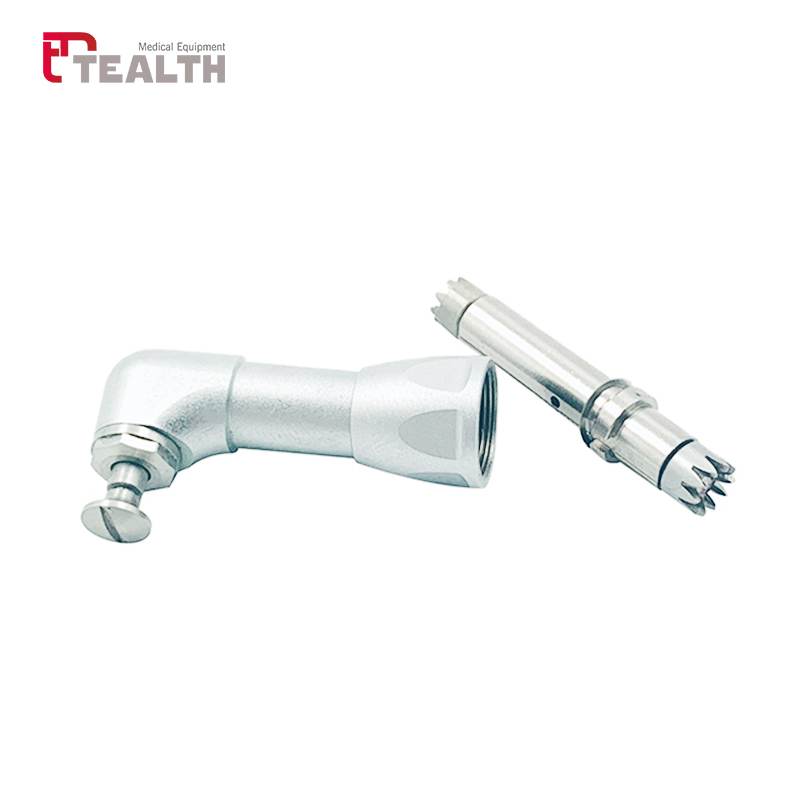 Instruction:
After each treatment,Sterilizing handpiece in autoclave according to the following steps:
1.Remove the bur and brush clean handpiece, clean outside of handpiece with an alcohol solution.
2.Lubricate handpiece, each times drop two drops inside of air inlet pipe.
3.Place into autoclaving pouch and mark.
4.Autoclave the handpiece for 12 min. at 135℃.

Tealth Foshan Medical Equipment Co., Ltd is a professional manufacturer of dental handpieces and we supply over 45 countries and districts.
Our main products are internal irrigation low speed dental handpiece, 20:1 implant contra angle and high speed dental handpieces, surgical 1:5 increasing contra angles, we also do OEM service and parts processing.
All Tealth® products have CE and ISO13485 certificates approved by SGS.