Metal Strrips IPR Orthodontic Handpiece Set
Brand: TEALTH®
Product origin: China
Delivery time: Within 3 working days
Supply capacity: 10,000Pcs/Year
Order code: S-11
4:1 Metal strips IPR Interproximal orthodontic handpiece kit including: 4:1 IPR contra angle 1pcs, metal strips 10pcs(15μ/25μ/40μ/60μ/90μ each 2pcs), guage 1pcs, key 1pcs.
Download:
Metal Strrips IPR Orthodontic Handpiece Set
TEALTH® Metal strips orthodontic interproximal IPR set including IPR contra angle (1:1 /4:1 for choice) 1pcs, metal strips (15μ, 25μ, 40μ, 60μ, 90μ each type 2pcs), guage 1pcs, key 1pcs.
Tealth® IPR interproximal low speed handpiece set parameters:
4:1 IPR contra angle:
4:1 reduction gear ratio
Autoclavable, 1.4mm stroke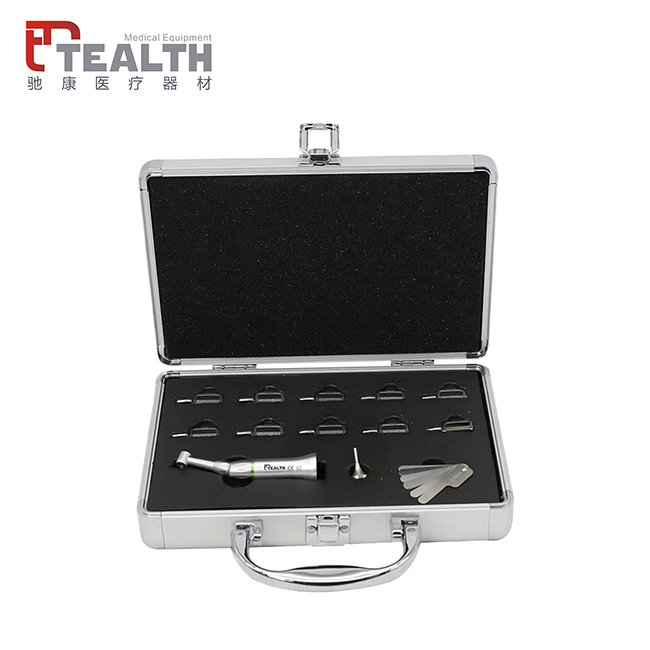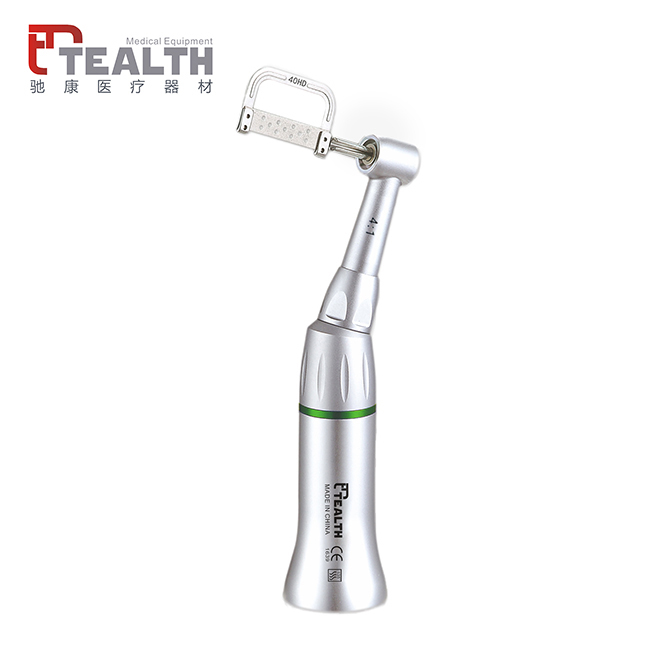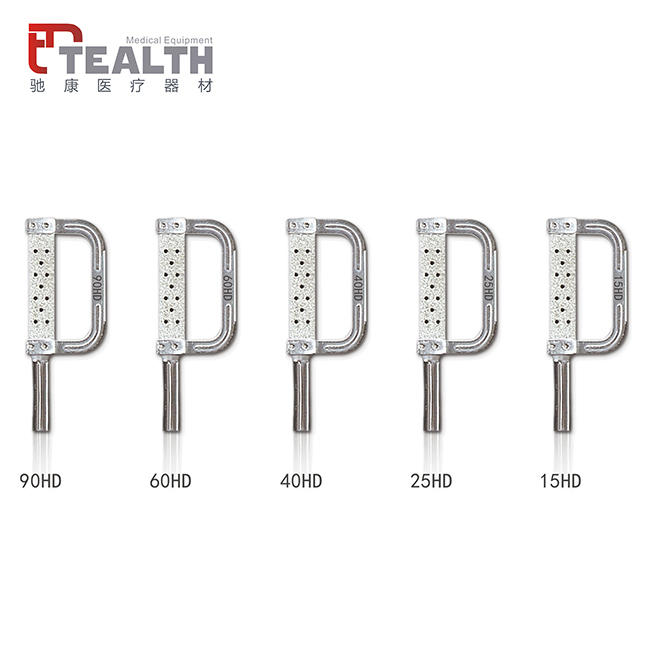 Metal Strips:
Double size strips, with holes.
A dental abrasive particles coated strip, is used to modify the surface of the tooth or restoration.
Safe and comfortable treatment.
07 micron--serrated saw (for choice)
15 micron-for pre polishing
25 micron-for finishing
40 micron-for contouring
60 micron-for reducting
90 micron-for opening contacts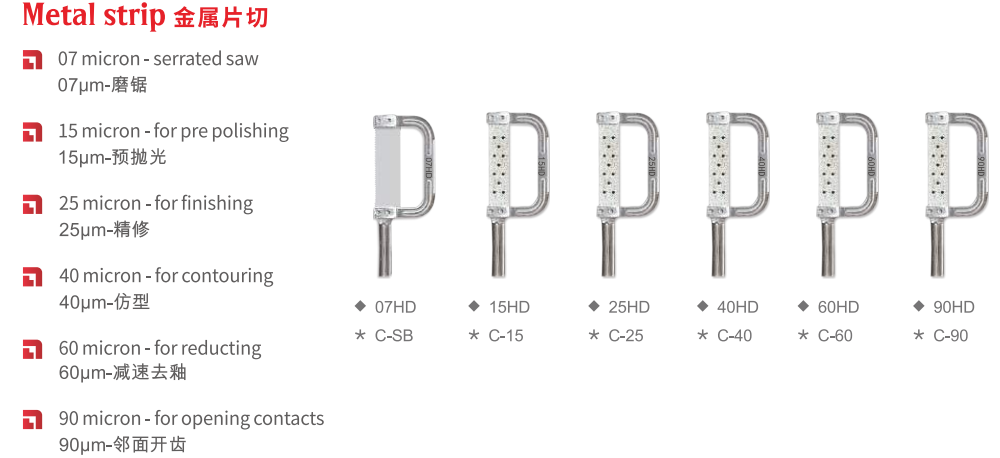 Tealth® Metal interproximal strips IPR set maintenance:
1.Please notice that check product appearance if it is obviously deformative or attached foreign matters.
2.It must be kept in high temperature autoclavable sterilizer with 15 mins , and then dried for 30 mins.
3.put the stripper in correct way with contra angle /manual grip .
4.the stripper will be placed on the interproximal teeth lightly stroke to cut and grind
5. in operation , if the stripper was broken or dropped at ground, should replace a new one in time .
6.After operation , the stripper should be cleaned up completely and put in dry conditions.