Plastic Strrips IPR Orthodontic Handpiece Set
Brand: TEALTH®
Product origin: China
Delivery time: Within 3 working days
Supply capacity: 10,000Pcs/Year
Order code: S-12
Plastic strips IPR Orthodontics handpiece set including:
4:1 IPR contra angle 1pcs
Plastic strips 9pcs
(Serrated saw 1pcs, Fine 2pcs, Medium 3pcs, Coarse 3pcs)
Guage 1pcs
Key 1pcs
Download:
Plastic Strrips IPR Orthodontic Handpiece Set
TEALTH® Plastic strips IPR Orthodontics handpiece set, including: IPR contra angle (4:1/ 1:1 for choice) 1pcs, plastic strips (9pcs), guage 1pcs, key 1pcs, holder 1pcs( for choice).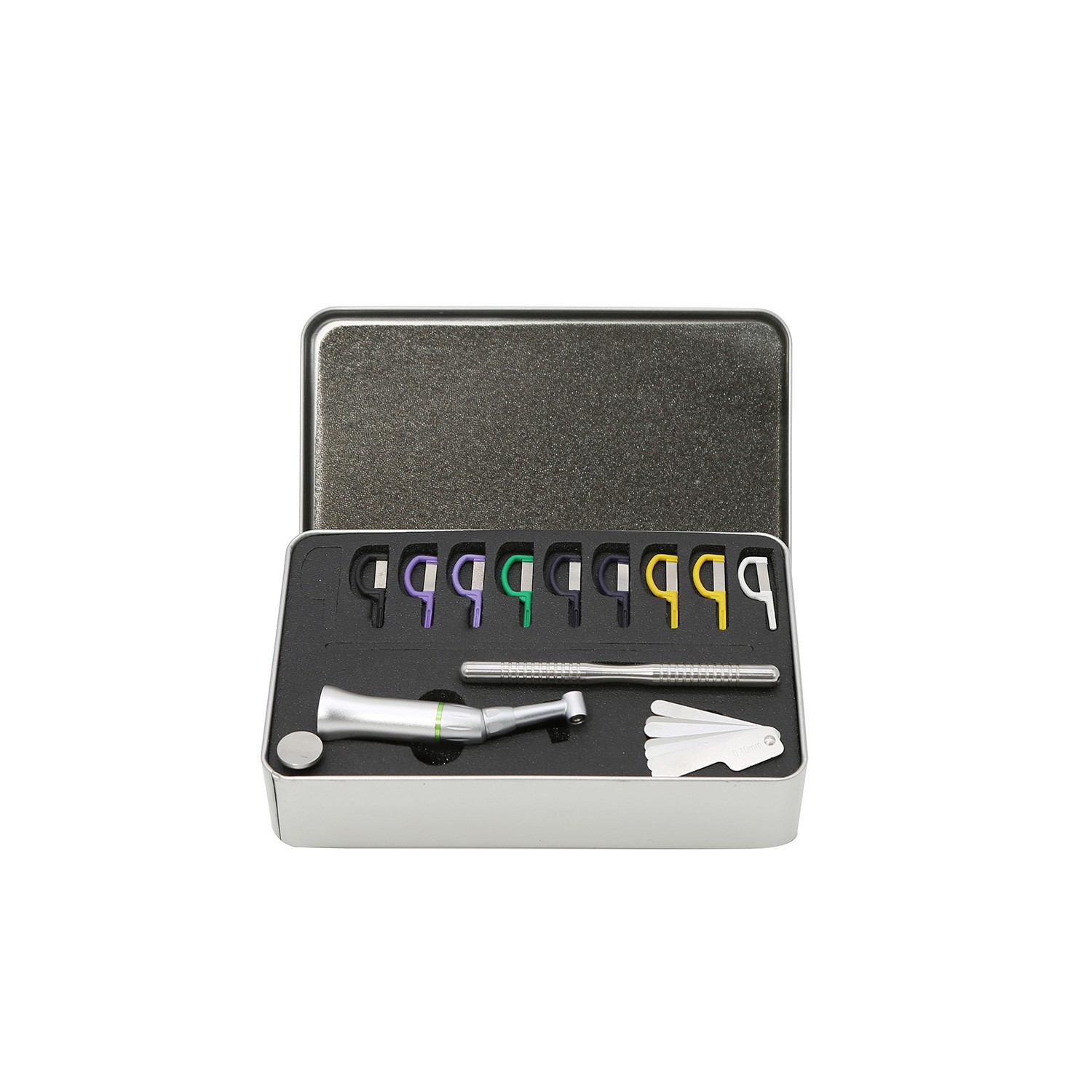 Tealth® IPR low speed dental handpiece advantages:
A safe, precise and reliable method to achieve accurate interproximal stripping.
More controllable and safer for the dentist and patient than diamond discs.
Provides the flexibility that diamond and carbide burs can't Faster and more comfortable for the patient than manual hand stripping.
Tealth® Plastic interproximal orthodontic handpiece tenical sheet:
4:1 IPR contra anlge:
4:1 reduction gear ratio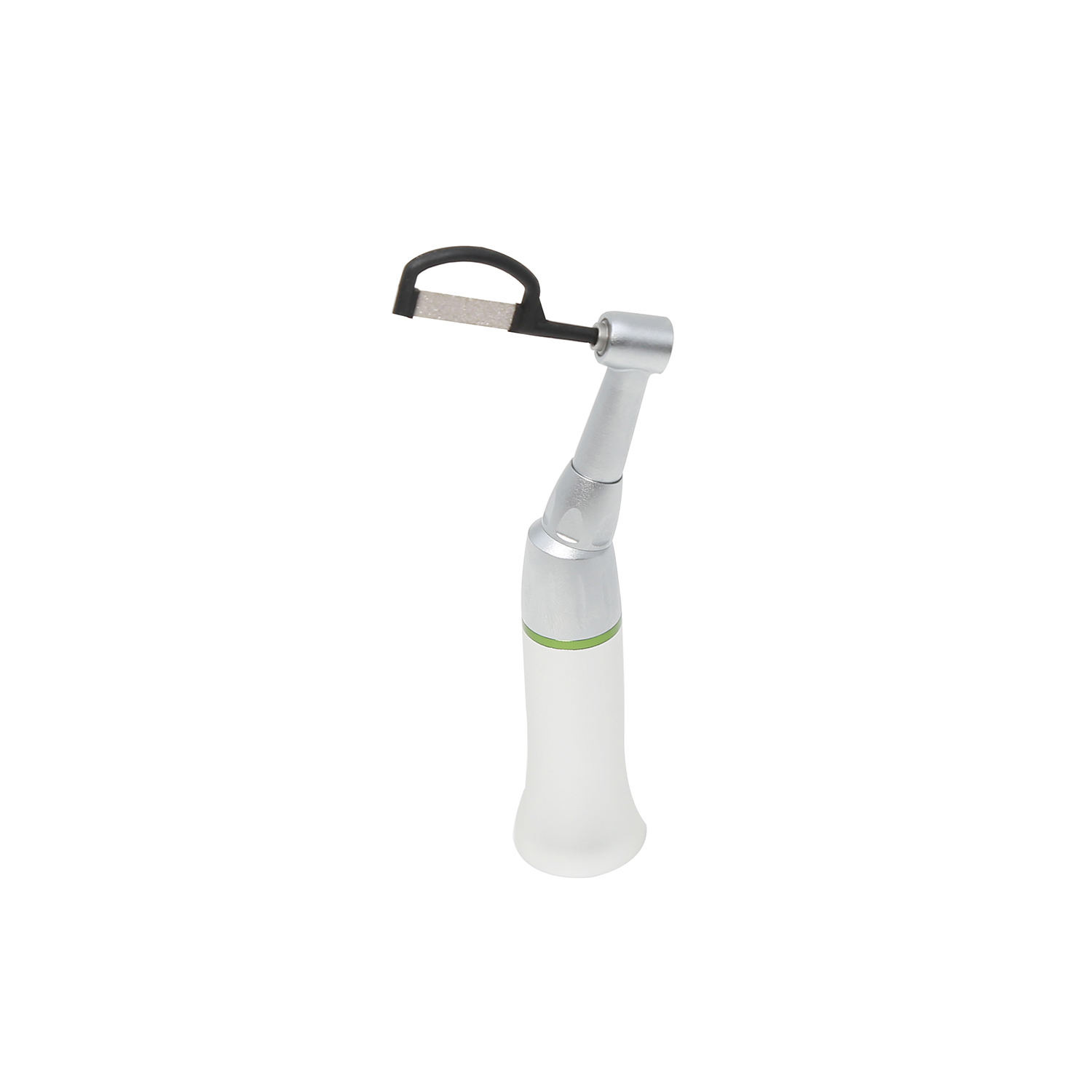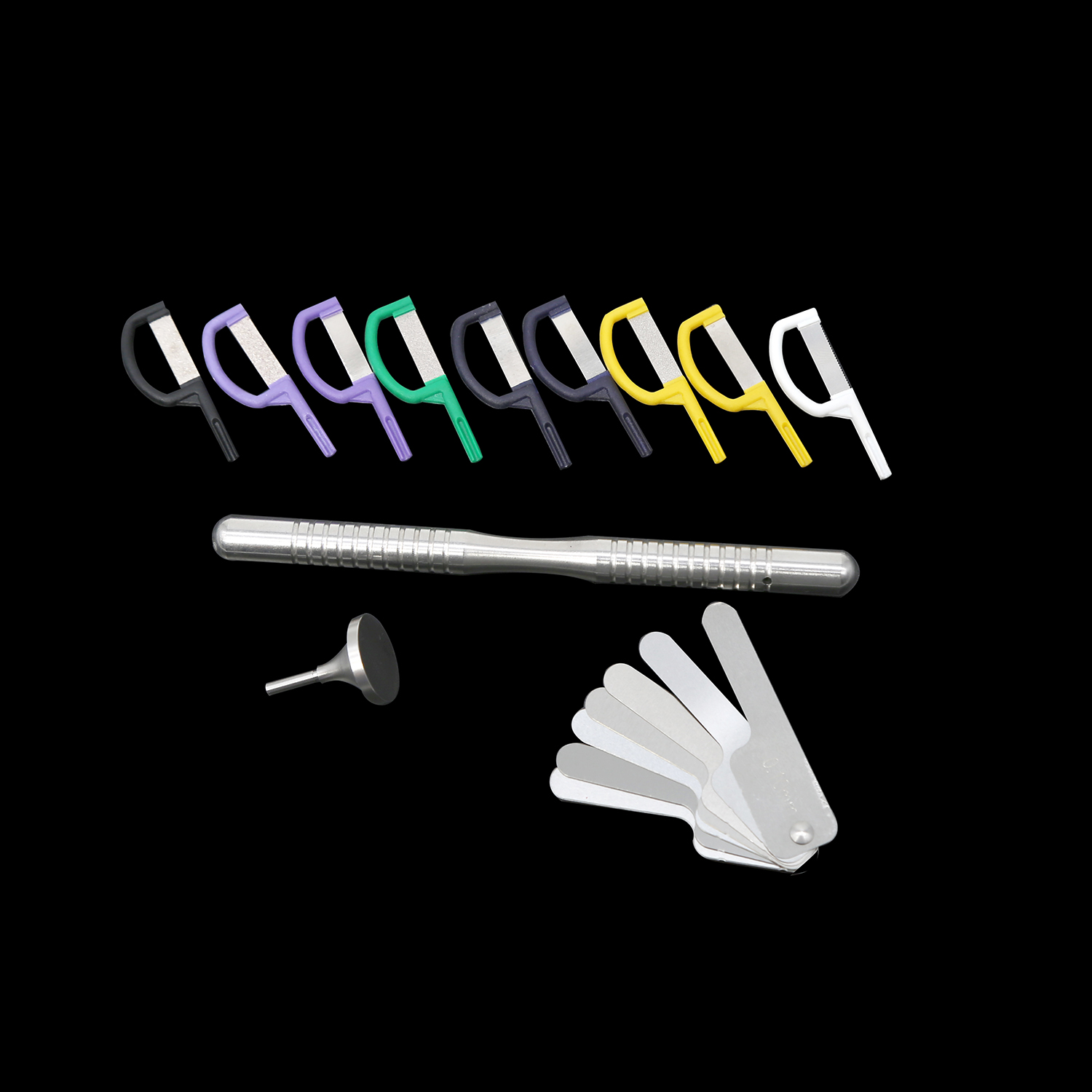 Plastic strips (used with a strip-handpiece):
Serrated saw: 1pcs

Fine: 1pcs, single sand
Medium: 3pcs, single sand and double sand
Coarse: 3pcs, single sand and double sand
Tealth® plastic interproximal orthodontic Maintenance & Care
1.Please notice that check product appearance if it is obviously deformative or attached foreign matters.
2.It must be kept in high temperature autoclavable sterilizer with 15 mins , and then dried for 30 mins.
3.put the stripper in correct way with contra angle /manual grip .
4.the stripper will be placed on the interproximal teeth lightly stroke to cut and grind
5. in operation , if the stripper was broken or dropped at ground, should replace a new one in time .
6.After operation , the stripper should be cleaned up completely and put in dry conditions.