Surgical Internal & External Spray Straight Handpiece
Brand: TEALTH®
Product origin: China
Delivery time: Within 3 working days
Supply capacity: 10,000Pcs/Year
Order code: SIN-02C

Surgical Internal & External spray straight handpiece

1.Internal cooling system with extra water tube
2.Excellent atomization makes complete flushing
3.Waterpipe/ airtube sepatated structure
Download:
Surgical Internal & External Spray Straight Handpiece
Product name: Tealth internal & external irrigation surgical straight dental handpiece
Order Code: SIN-02C
Water spray: Internal & External irrigation

Connector: ISO strandard E-type
Separated air tube & water pipe, perfect cooling system.

| | |
| --- | --- |
| Descriptions | E-type Low-speed 1: 1, internal cooling system |
| Specifications | 1020-M4/1020-B2 |
| Air pressure | 392kPa |
| Atomized water pressure | 200 kPa |
| Atomized air pressure | 200 kPa |
| Bur applicable | Φ2.334~2.350 mm |
| Noise | ≤70dB |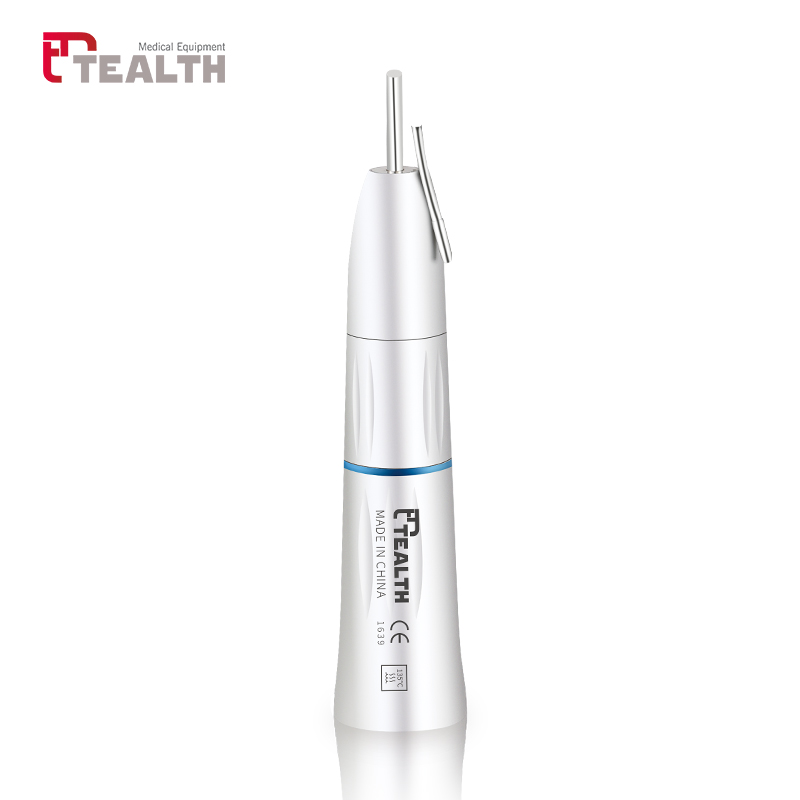 [Handpiece inserting & removal]
Inserting
Insert the E-type handpiece onto the motor and turning all the way until it click to stop.
Removal
Grip both handpiece and motor respectively, pulling and separating.

[Maintenance & Care]
After each treatment, sterilizing handpiece in autoclave according to the following steps:
1. Remove the bur, use brush to clean handpiece, then cleaning outside of handpiece with alcohol solution.
2. Lubricate handpiece.
3. Package into autoclaving pouch.
4. Autoclave the handpiece for 12 min at 135℃.
5. Dental handpieces cannot be soaked in a disinfectant with acidic liquid. it will seriously damage the bearings and handpiece internal components
6. Do not use an ultrasonic cleaner to clean the dental handpiece.
7. It is not recommended to repair the dental handpiece by little experience person. For repairing, please return to the factory or send to the designated after-sales service maintenance office.