External Irrigation Latch Type Handpiece Set
Brand: TEALTH®
Product origin: China
Delivery time: Within 3 working days
Supply capacity: 10,000Pcs/Year
Order Code: S-03
External irrigation low speed latch type kit including: latch type contra angle 1pcs, straight handpiece 1pcs, air motor 1pcs.
1. Latch type chuck, easy to use
2. High quality
3. 4 or 2 holes air motor connectors for choice
4. Made of aluminum
Download:
External Irrigation Latch Type Handpiece Set
Product name: Tealth external irrigation latch type low speed kit
Order Code: S-03/S-06
Gear Ratio: 1:1
Water spray: External irrigation
Chuck type: latch type
Bur size: 2.35mm
Light: Non-Light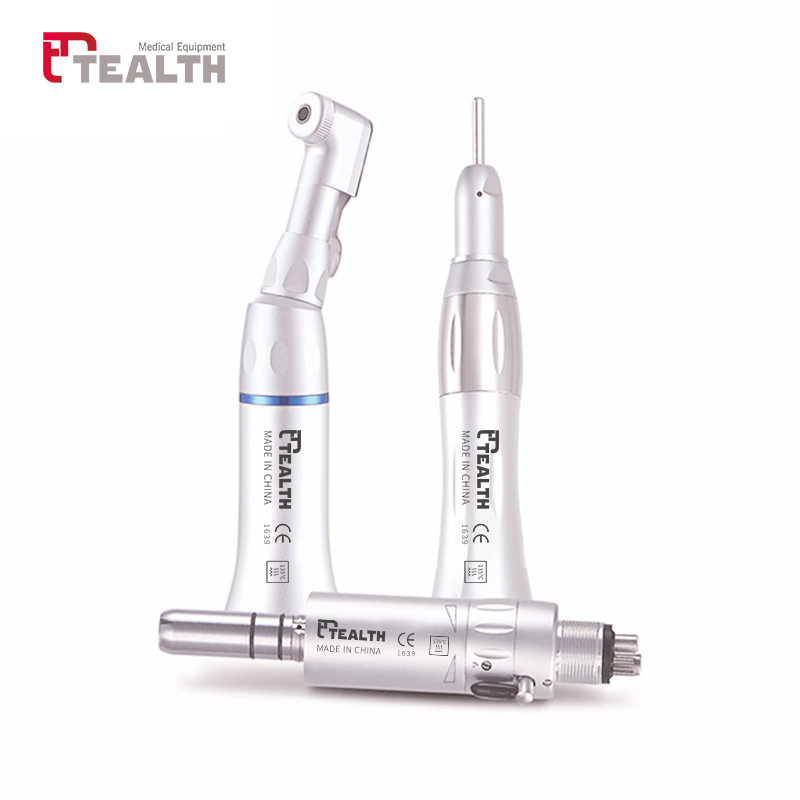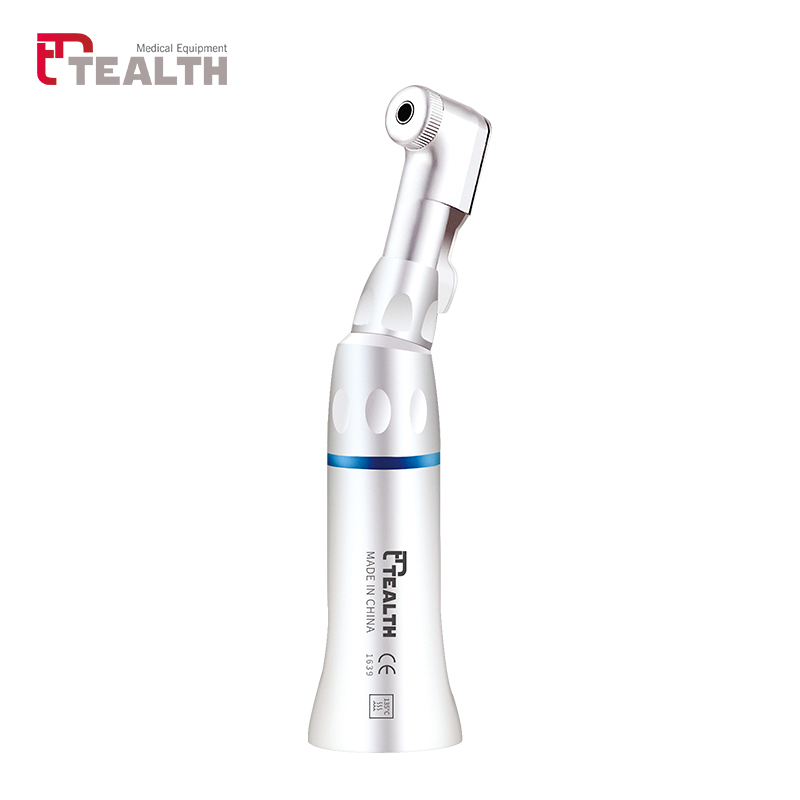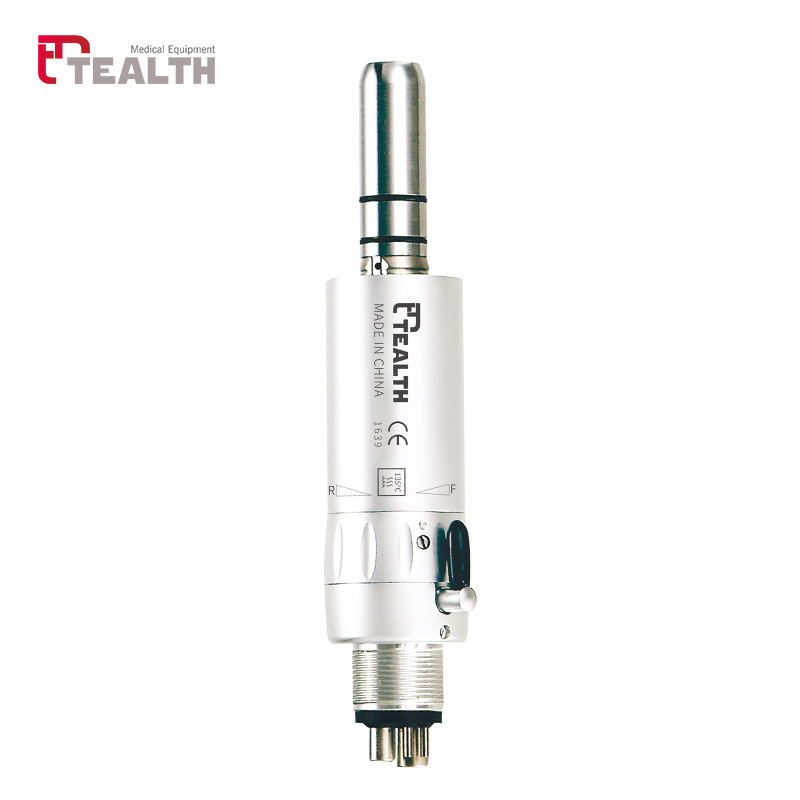 TEALTH® external irrigation low speed dental handpiece parameters:
Water irrigation: external irrigation
Air pressure:245-392kPa
Atomized water pressure:200kPa
Water consumption: 50ML/min
Atomized air pressure:200kPa
Air consumption: 1.5L/min
Rotation Speed:14,000-20,000r/min
Chuck type: latch chuck type
E-type connect fit for international standard, Forward and Reverse
Noise :≤70dB
Air motor Connector: 2 or 4 holes

[Main structure]
Low-speed handpieces composes of air motor, straight and contra angle.
[Application]
Professionally used by dentists as cutting tools for drilling or grinding teeth.
[Notes & Cautions]
● Ensure that dental handpiece are only used for oral prevention and treatment, any other use is strictly forbidden.
● Please carefully to use dental handpiece to avoid injury and infection.
● Only to be used by a qualified dental practitioner.
● Before using, please check bur and function of the chuck at outside of oral cavity of patients, if loose, too much vibration, irregular noise or too much heating up etc,please do not carry on.
● If any unusual cases occurred, please stop and contact our authorized office.
● The damaged cartridge may result in high noise, long time suing will lead to negative influence.
● Please use standard bur. The bent, damaged, flawed and not standard bur may result in "BUR-WALK-OUT " or injure accident.
● Using not standard bur result in damage to the dental handpiece too.
● Please keep chuck cleaning. If the contaminant or foreign particles get inside, it may cause vibration, weak chucking power or other abnormalities.
● Please drain air compressor every day to ensure dental handpiece operation well.
● Ensure to use bur in the right speed rotation and correct bur type which stated in the manufacturer instructions.
● Please remove bur from handpiece when finish treatment to avoid injure and infection.
● Do not insert or remove bur while the bur is rotating.
● Forbidding disassembling or refit.
● Avoiding crash and drop.
● Autoclave the dental handpiece before the first use for 12 min at 135℃.

Tealth Foshan Medical Equipment Co., Ltd is a professional manufacturer of dental handpieces and we supply over 45 countries and districts, our Tealth® products have CE and ISO13485 certificates approved by SGS.