Saw Blades For Surgical Handpiece
Brand: TEALTH®
Product origin: China
Delivery time: Within 3 working days
Supply capacity: 10,000pcs/year
Tealth® 4:1 reduction speed Saw blades for surgical handpiece.
Tealth® saw straight handpiece even after many times of use at maximum speed, consistently high cutting performance is still guaranteed.
4:1 reduction speed with high torque, stronger power.
Download:
Saw Blades For Surgical Handpiece
Tealth® Saw blades for surgical straight handpiece
Order code: SQN-01C
Gear ratio: 4:1 reduction
Speed: 5,000-20,000rpm
Our saw handpiece offer a perfect and long-term solution for osteotomy or bone removal with sagittal, oscillating or reciprocating movement.
No matter what your requirements or those of your patients.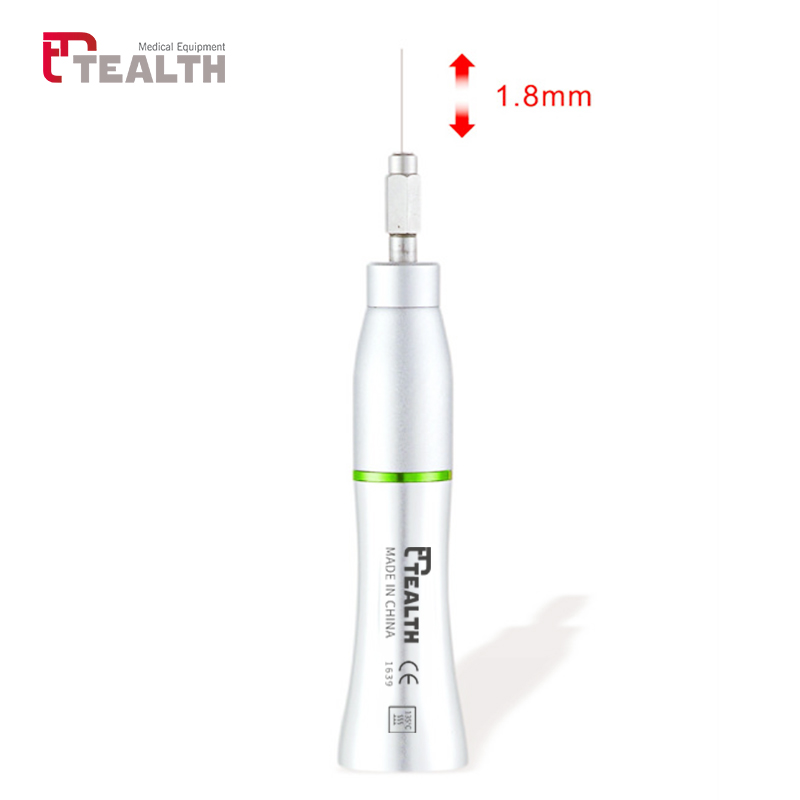 Tealth® saw blades for surgical straight handpiece advantages:
Innovative saw-blade shape for outstanding cutting performance

One drive speed for all 3 saw types

Durable and robust due to high-grade stainless steel

For sagittal, oscillating or reciprocal movement

Range of saw blades for all surgical applications

Low vibration and exceptionally quiet

Dismantlable for thorough cleaning
Tealth® is a professional manufacturer of dental handpiece, offers high quality handpieces, our main products are internal & external irrigation low speed handpieces, high speed handpieces, 20:1 implant handpieces, endo handpieces..

After each treatment,Sterilizing handpiece in autoclave according to the following steps:
1.Remove the bur and brush clean handpiece, clean outside of handpiece with an alcohol solution.
2.Lubricate handpiece, each times drop two drops inside of air inlet pipe.
3.Place into autoclaving pouch and mark.
4.Autoclave the handpiece for 12 min. at 135℃.