Low Speed External Irrigation Dental Handpiece
Brand: TEALTH
Product origin: CHINA
Delivery time: 3-5 DAYS
Supply capacity: 10000 PCS
Order code: CEN-08C
Features:
push button , easily take it out , No fly out.
Diameter meter is φ2.35mm
External water spray system.
Stripe outlooking , conform to ergonomic design.
Download:
Low Speed External Irrigation Dental Handpiece
Product name: 1:1 external irrigation contra angle
Order Code: CEN-08C
Gear Ratio: 1:1
Water spray: External irrigation
Chuck type: Push button
Bur size: 2.35mm
Light: Non-light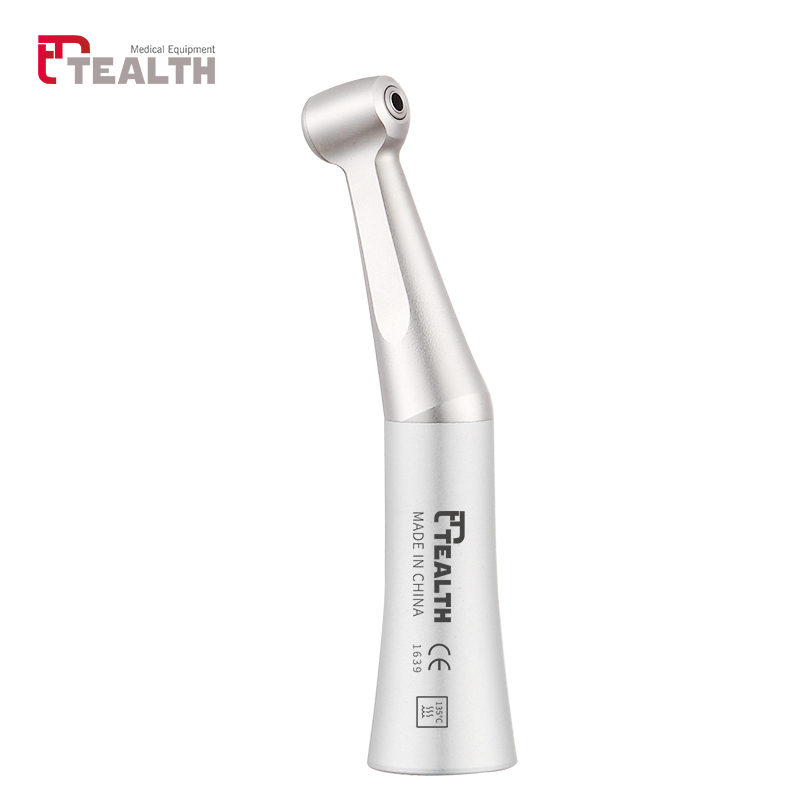 [Maintenance & Care]
After each treatment, sterilizing handpiece in autoclave according to the following steps:
1.Remove the bur, use brush to clean handpiece, then cleaning outside of handpiece with alcohol solution.
2. Lubricate handpiece.
3. Package into autoclaving pouch.
4. Autoclave the handpiece for 12 min at 135℃.
5. Dental handpieces cannot be soaked in a disinfectant with acidic liquid. it will seriously damage the bearings and handpiece internal components
6. Do not use an ultrasonic cleaner to clean the dental handpiece.
7. It is not recommended to repair the dental handpiece by little experience person. For repairing, please return to the factory or send to the designated after-sales service maintenance office.


Tealth Foshan Medical Equipment Co., Ltd is a professional manufacturer of dental handpieces and we supply over 45 countries and districts, all Tealth® products have CE and ISO13485 certificates approved by SGS.